Visit RiverWood and Lebanon/Bennett Spring Missouri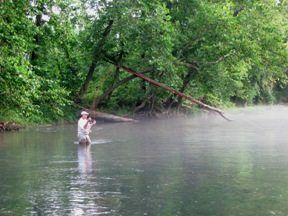 RiverWood has been developed to provide a relaxing and private access to the Niangua River for our guests. We are located one mile downstream from Bennett Spring State Park in Missouri's White Ribbon Trout waters (that means our waters hold trout year around). We welcome you whether you fly-fish, spincast or just enjoy the river.

Bennett Spring, a natural occurring spring in Bennett Spring State Park gushes forth 1,000,000 gallons of clear spring water every day (yes, one million) and with its trout hatchery is ranked the #1 Trout Fishing spot in Missouri and among the Top 3 in the Midwest. The one and one-half mile Bennett Spring is stocked daily by the Park Service with 300,000 to 400,000 trout a year. Bennett Spring empties into the Niangua River where the Park Service stocks the river with another 3,000 to 4,000 trout a year.

One-half mile down-river from where Bennett Spring empties into the Niangua River is a 150 acre ranch with 1/2 mile of river frontage with softly rolling hills of pasture punctuated with stands of trees.   There is a stream named Little Danceyard Creek. We offer our guests an up-scale lodging with cabins featuring king size beds, a full kitchen, linens, towels and many extras are furnished and decorated in a style to ensure our guests enjoy their visit.
Message from the Owners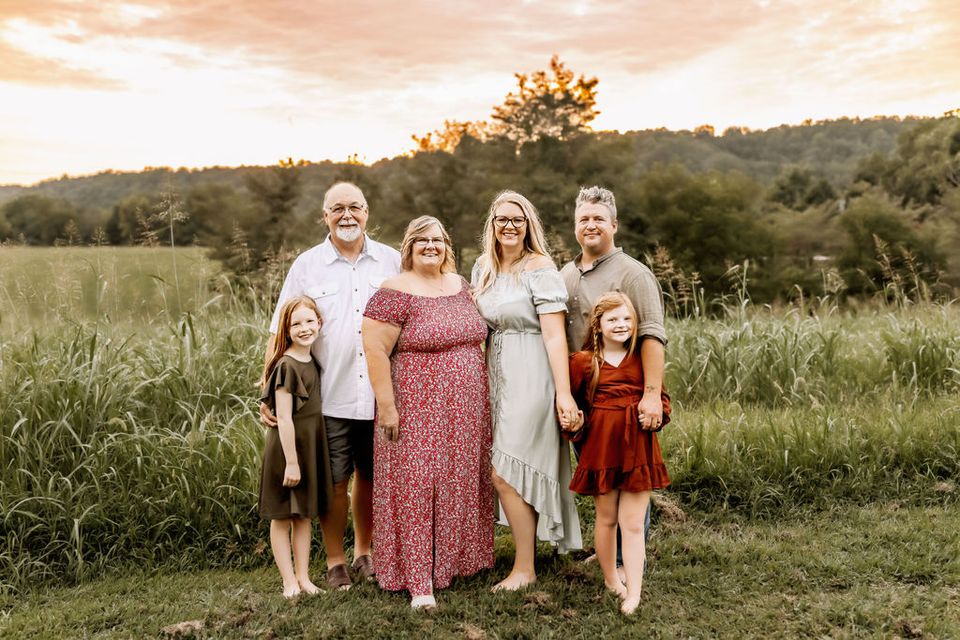 We invite you to be our guests at RiverWood. Our family had the vision and started building in 2005 with the help from many family members and friends.  What started as five cabins has now grown to 13! Our goal is to continue the legacy started by our parents. Our hope is that you will come make memories with your families and friends and turn them into traditions. We are open all year round, so you can enjoy all seasons!  
Ryan and Lesa Barklage
Stan and Dee Wilson

RiverWood Resort
27823 Marigold Drive
Lebanon, MO 65536